Our company is specialised in private and commercial garden maintenance and installation of automatic garden irrigation systems.
We take pride in our work and do our absolute best to satisfy the needs of all type of gardens and through that, their owners needs too.
We have a wide range of clients starting from small private gardens through large estates and commercial properties, office sites, block of flats.
All our clients are equally important for us that is why make sure wherever possible we create a close relationship with the owners and on top of the scheduled maintenance visits we make regular quality checks in all our gardens.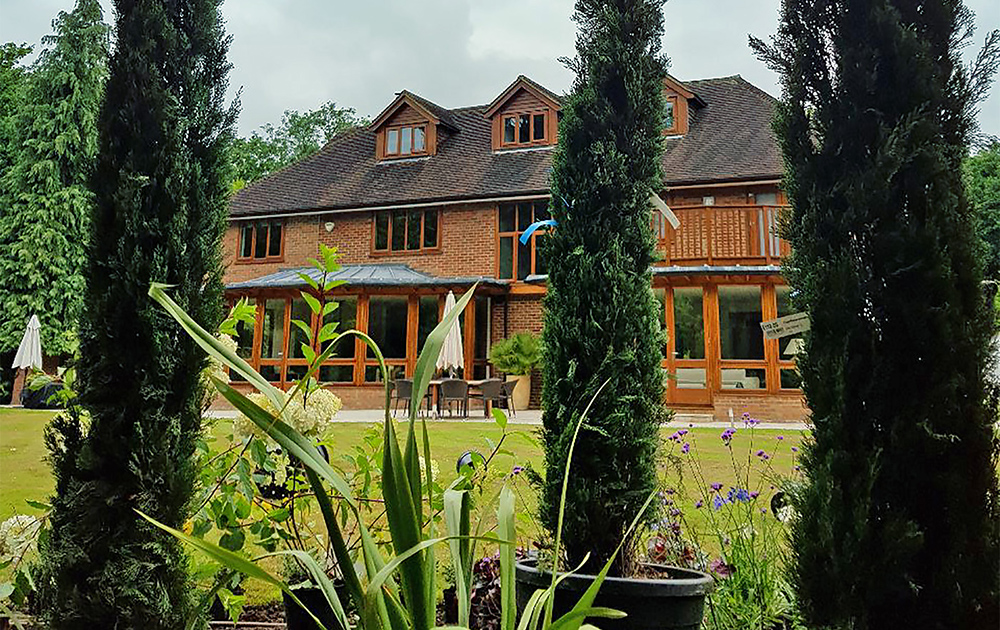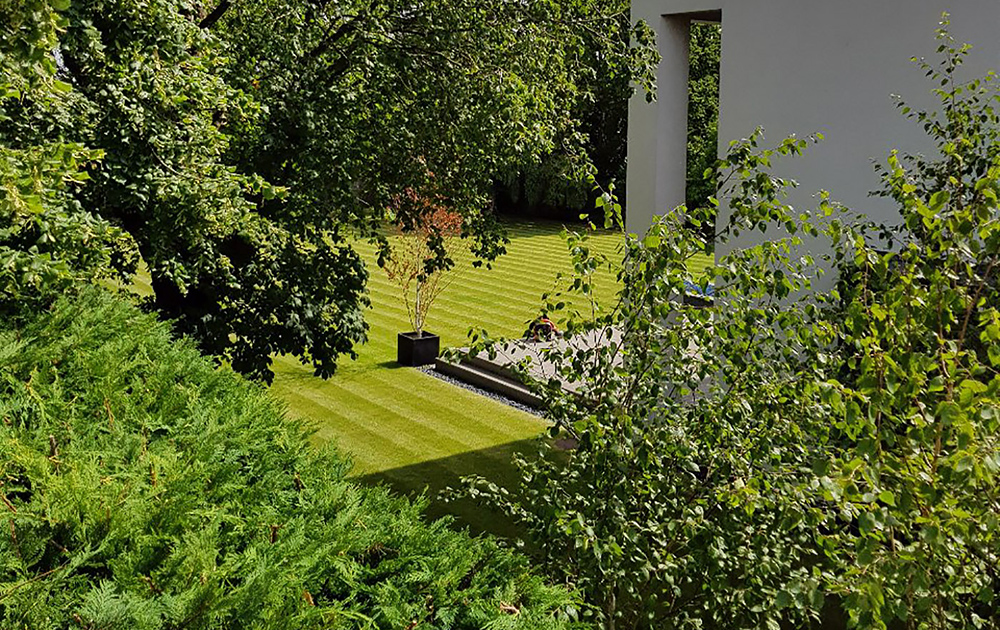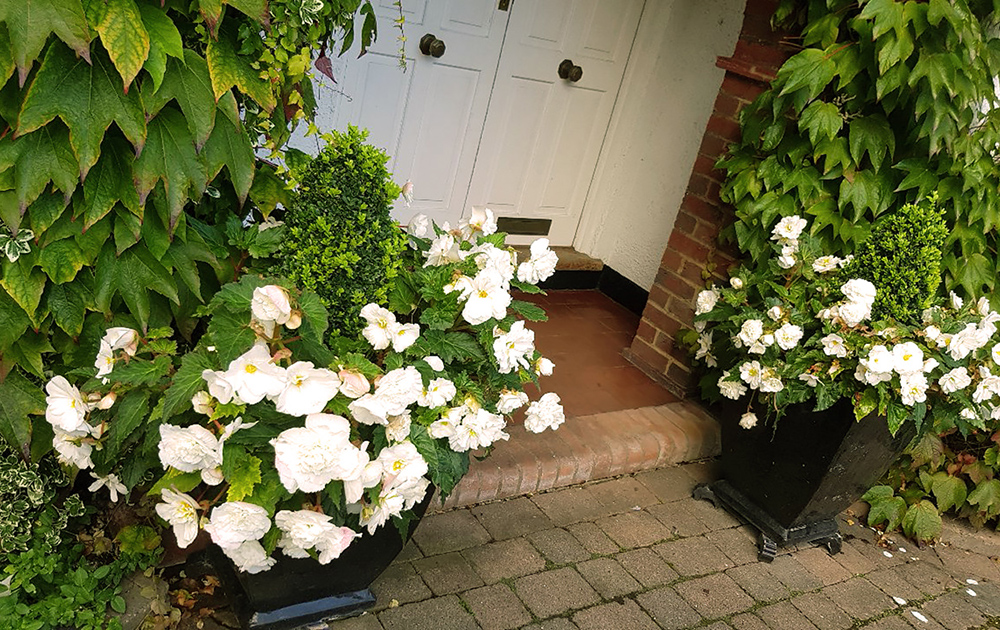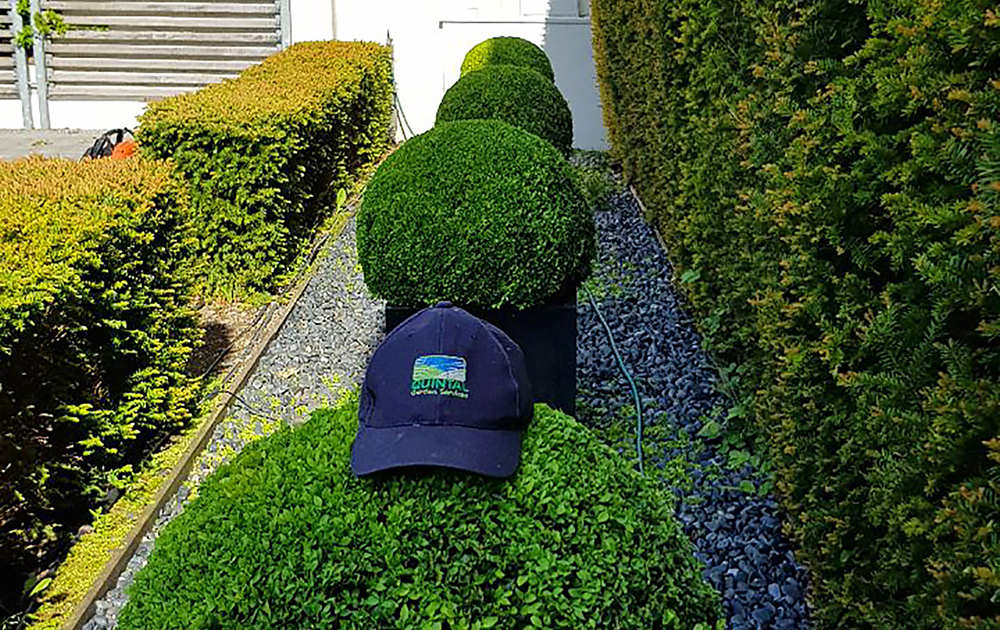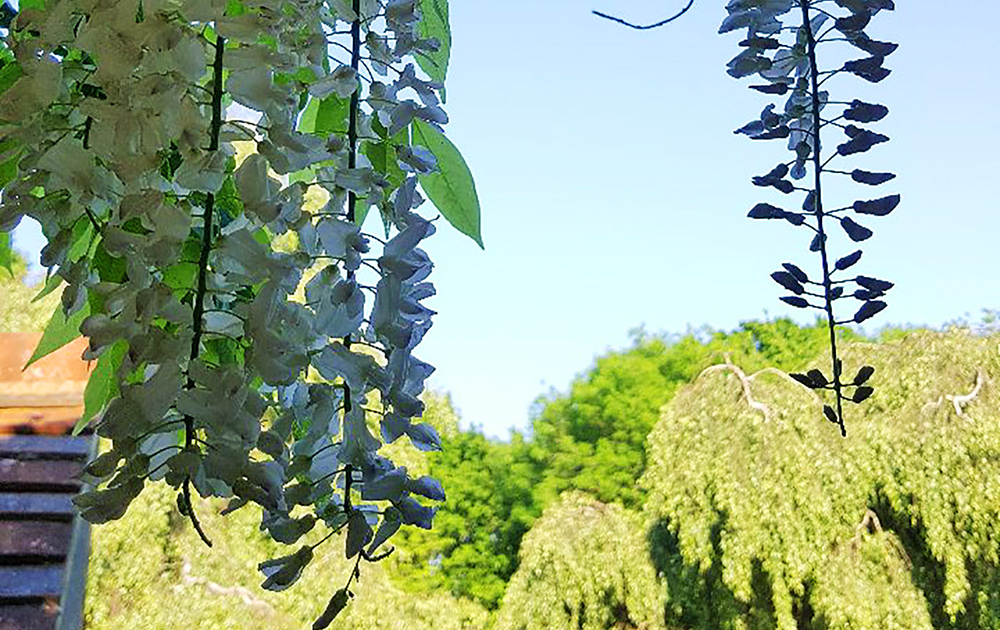 We are based in North London from here we can serve regular or one-off clients in a 15 miles radius. Our company is fully insured to provide a peace of mind in case of any accidents.
We are legally licensed waste carriers.
A waste carriers licence indicates that a business or an individual is registered to legally carry and dispose of rubbish. It's a document that's licensed by the Environment Agency and every waste disposal company must have one.
"From one-off clearances to regular appearances!"
It all starts with your phone call/email or message through this website which followed a visit from us when we can discuss the needs of your garden and then a written quote for the maintenance schedule and details of work throughout the year.
Our garden maintenance service based on weekly or fortnightly visits caried out by our friendly, trained gardeners.
We also can offer one off tidy-up service when we only visit your garden once or twice a year or when ever you need us or just to bring the grounds up to a maintainable condition before we start the regular maintenance of your garden.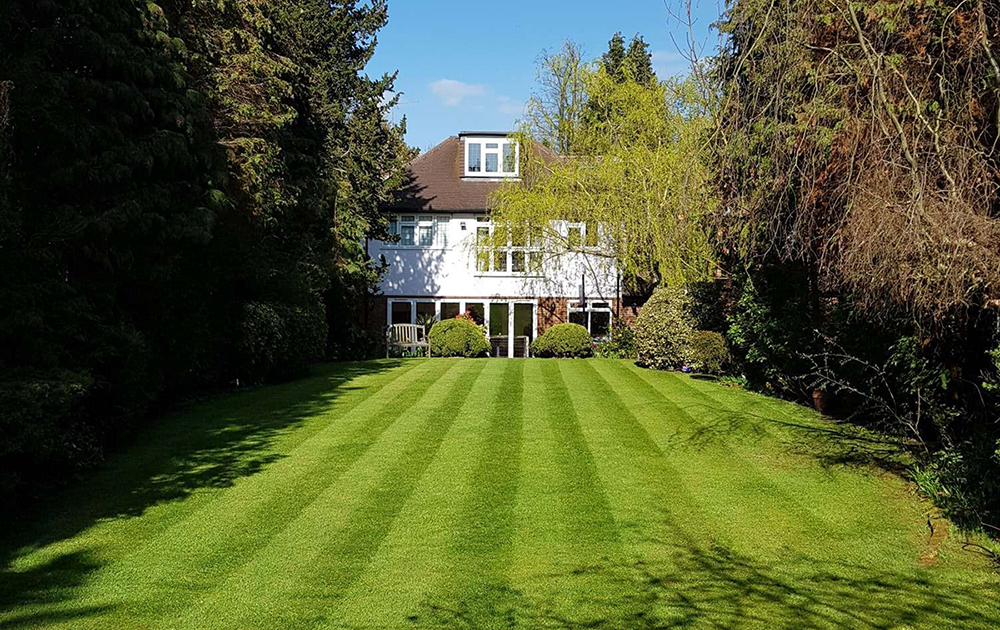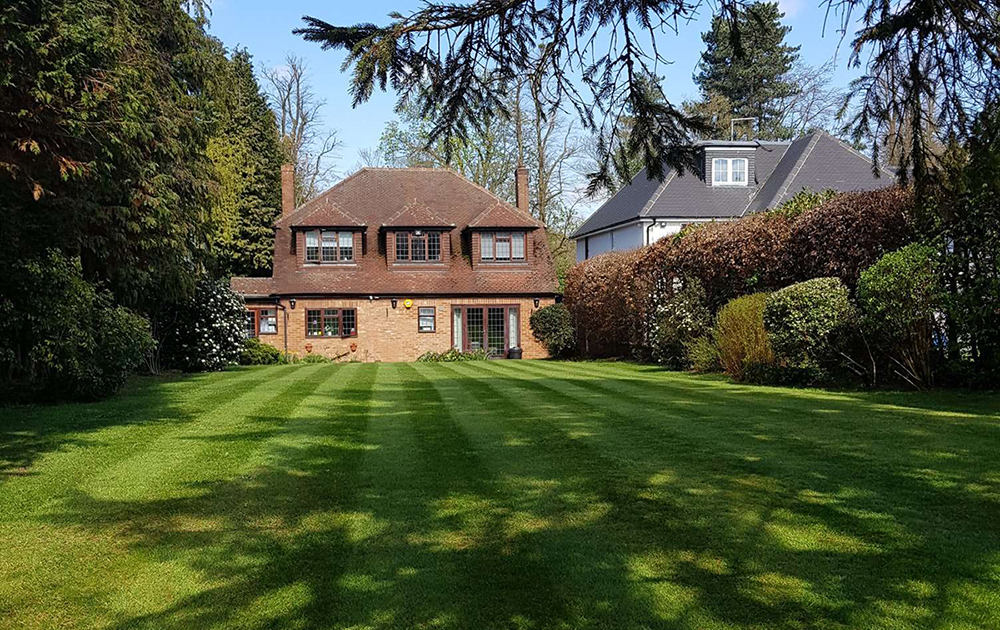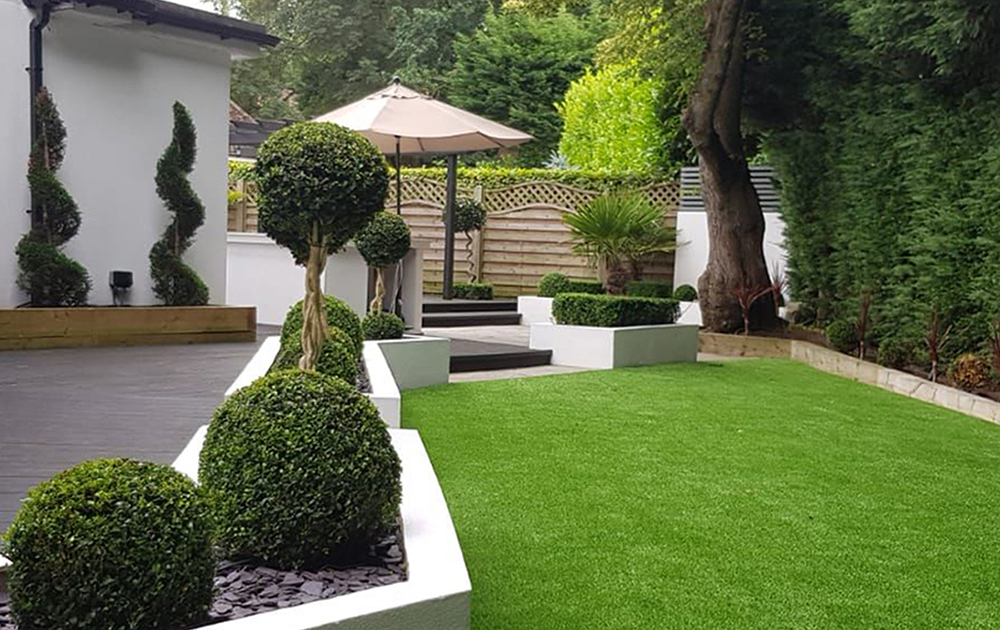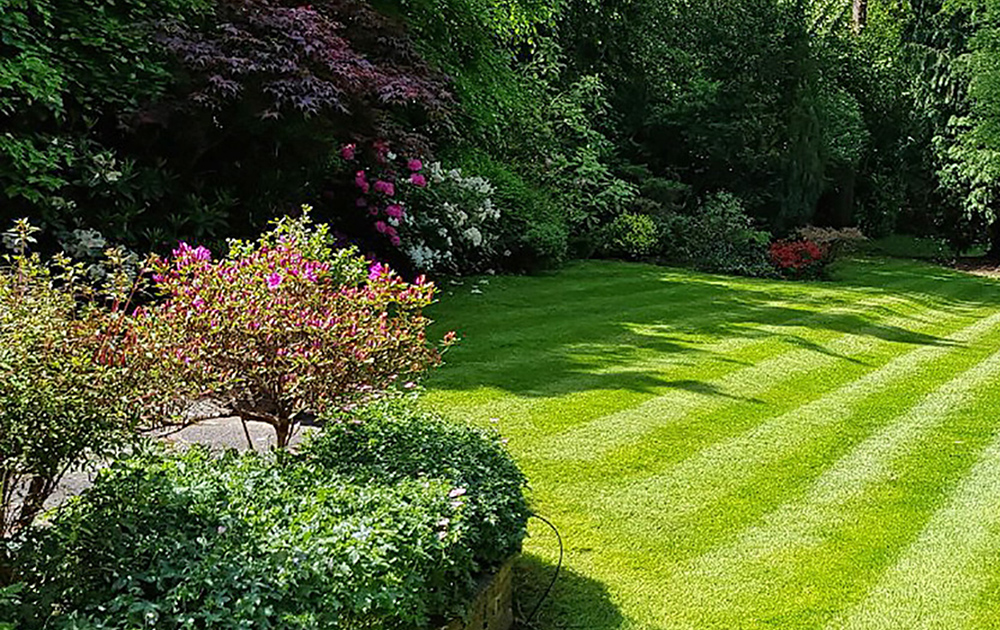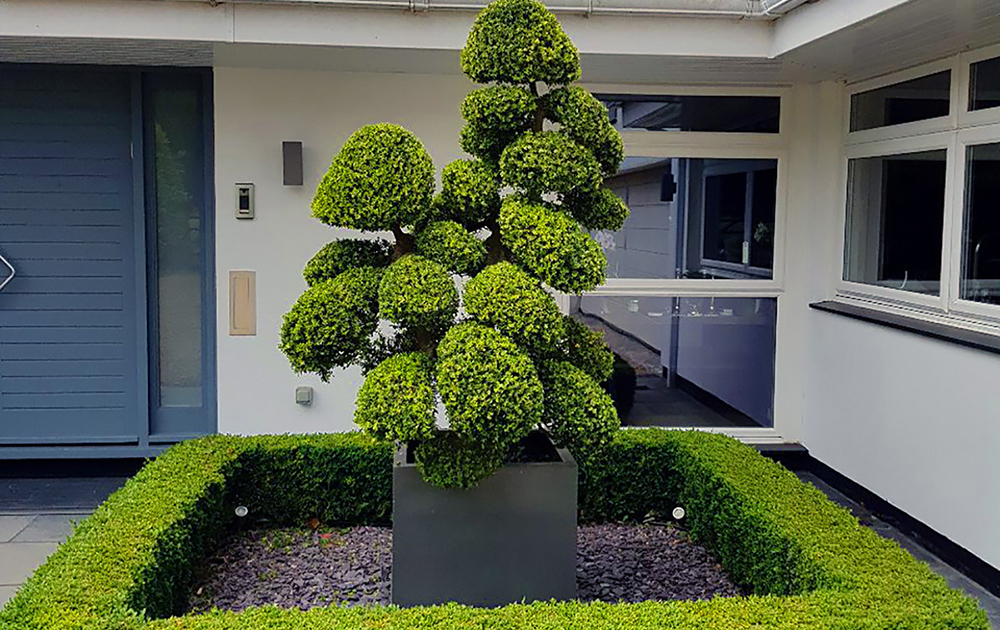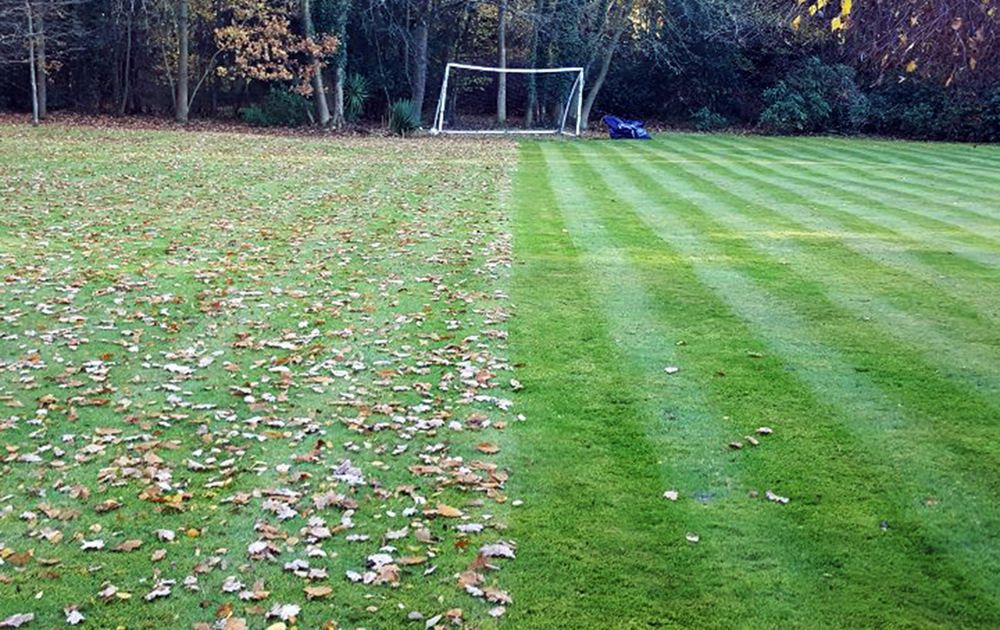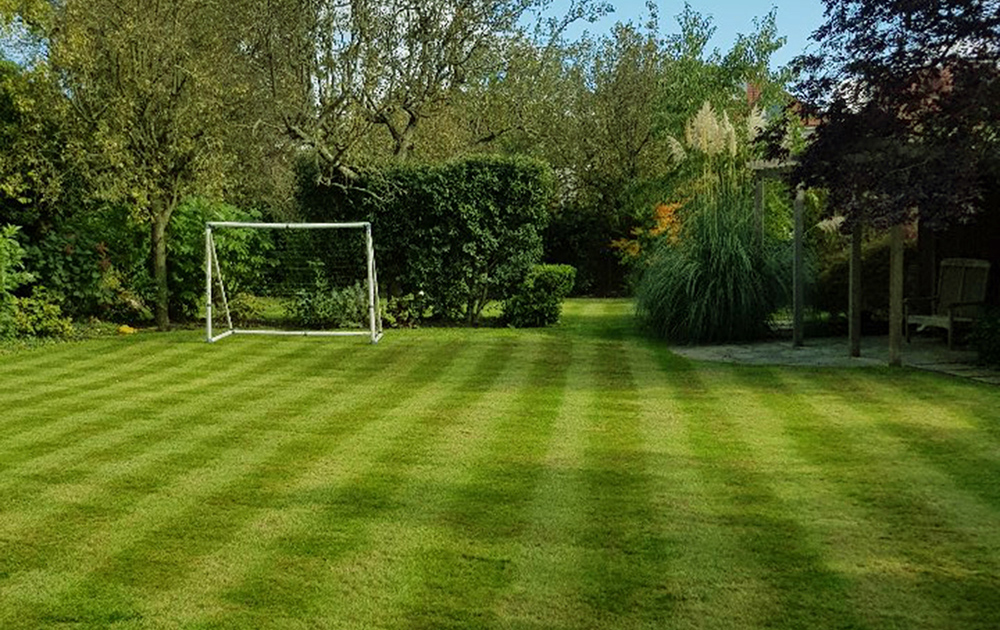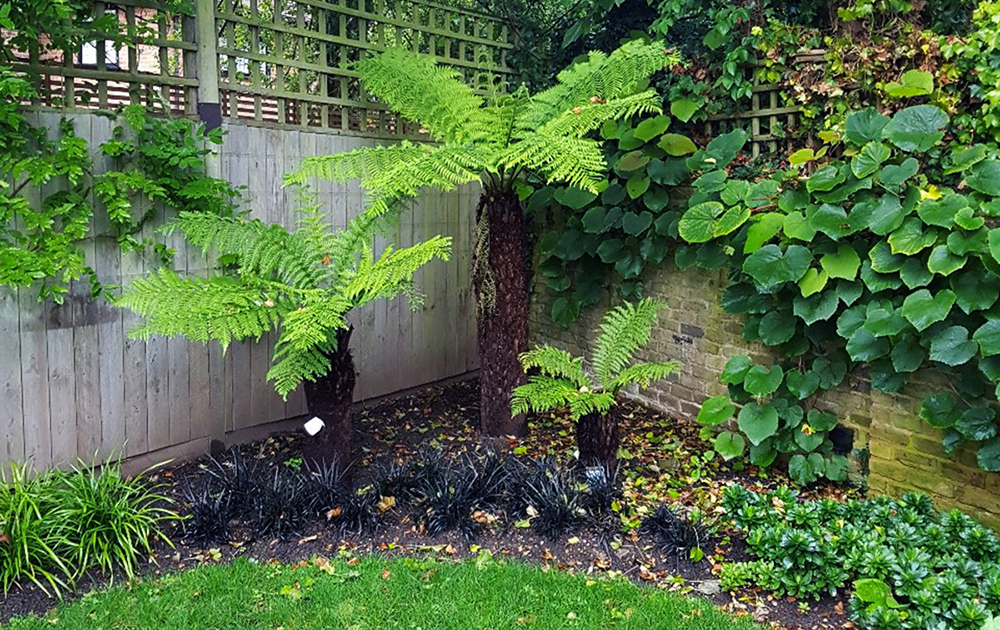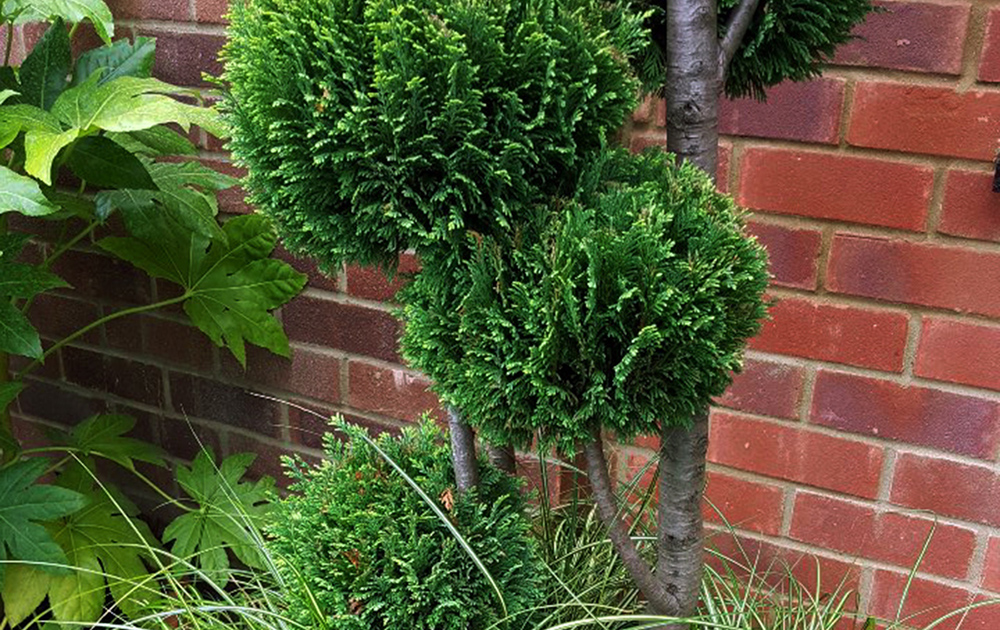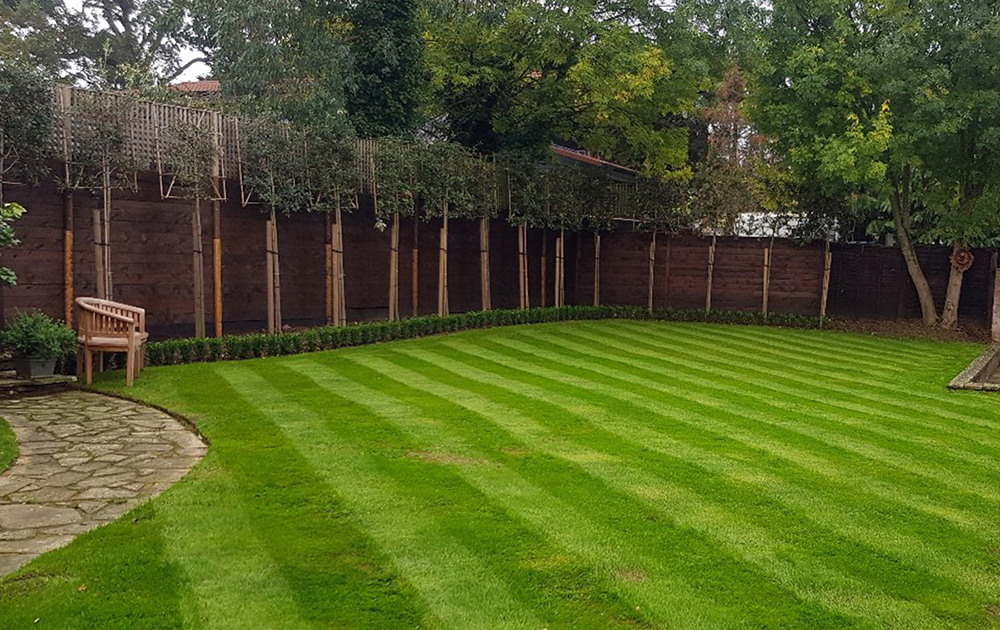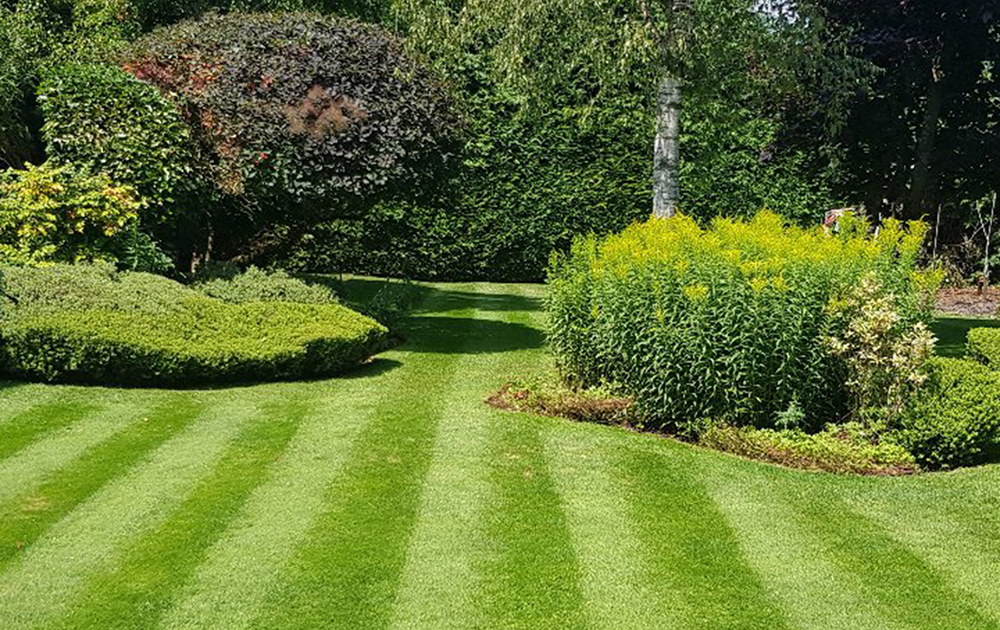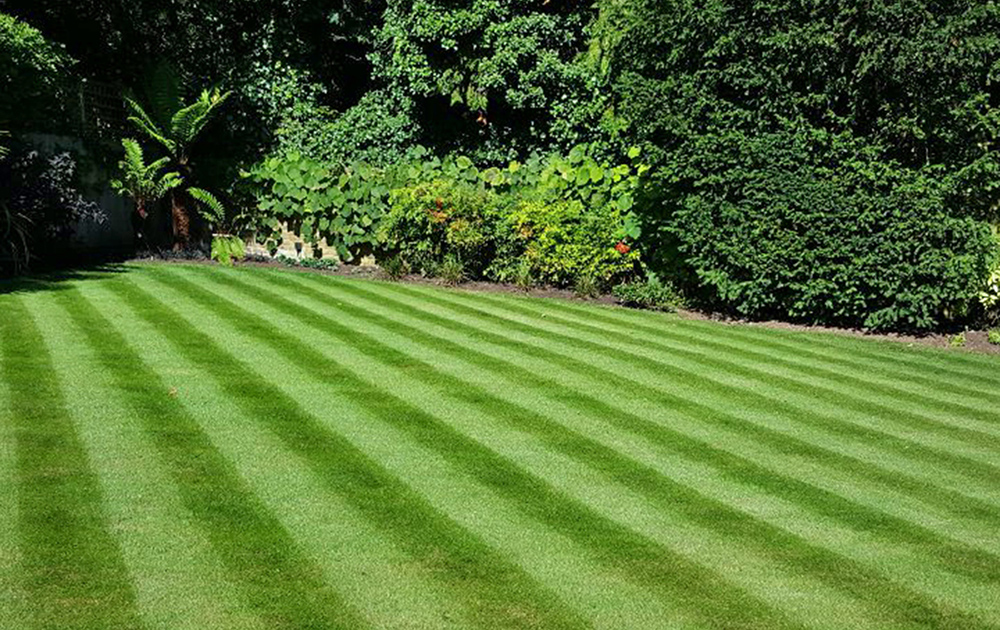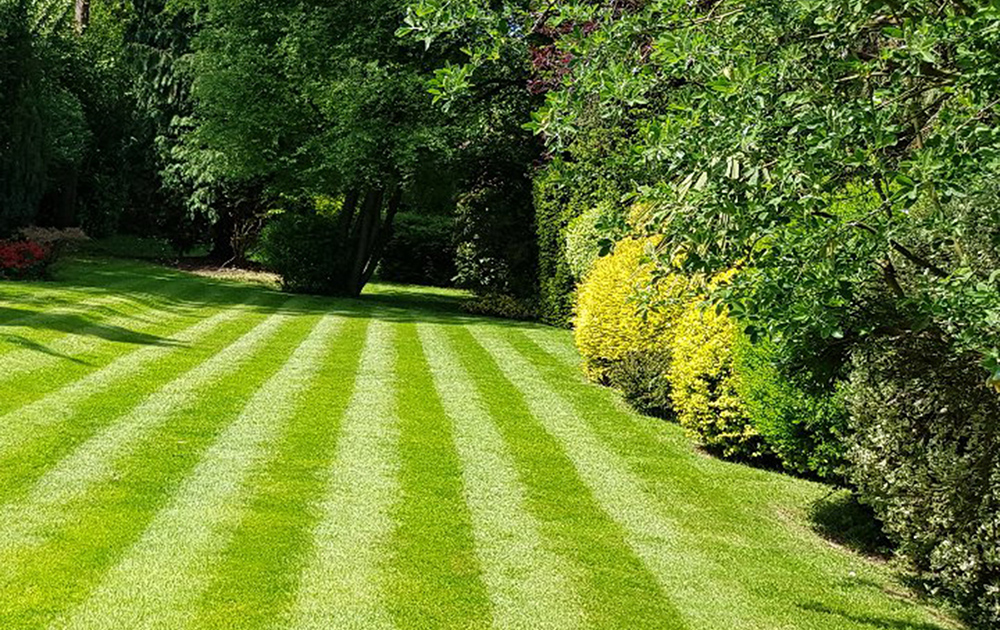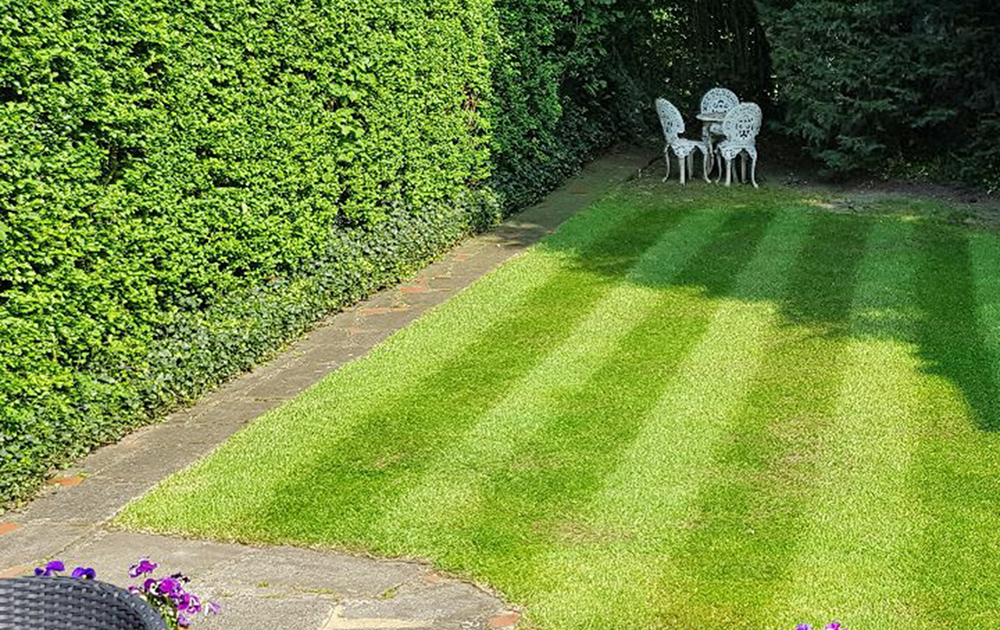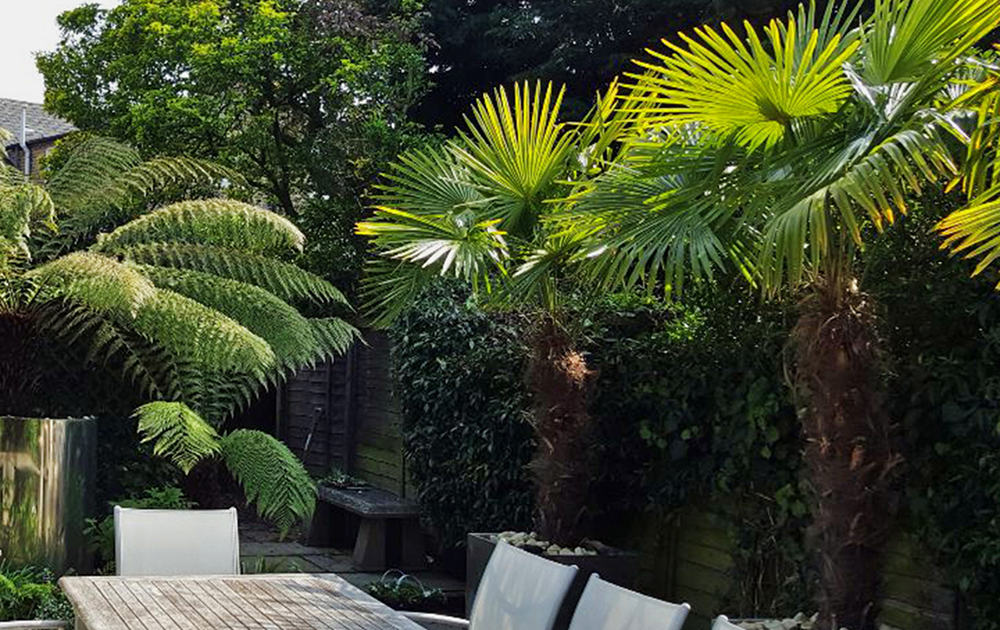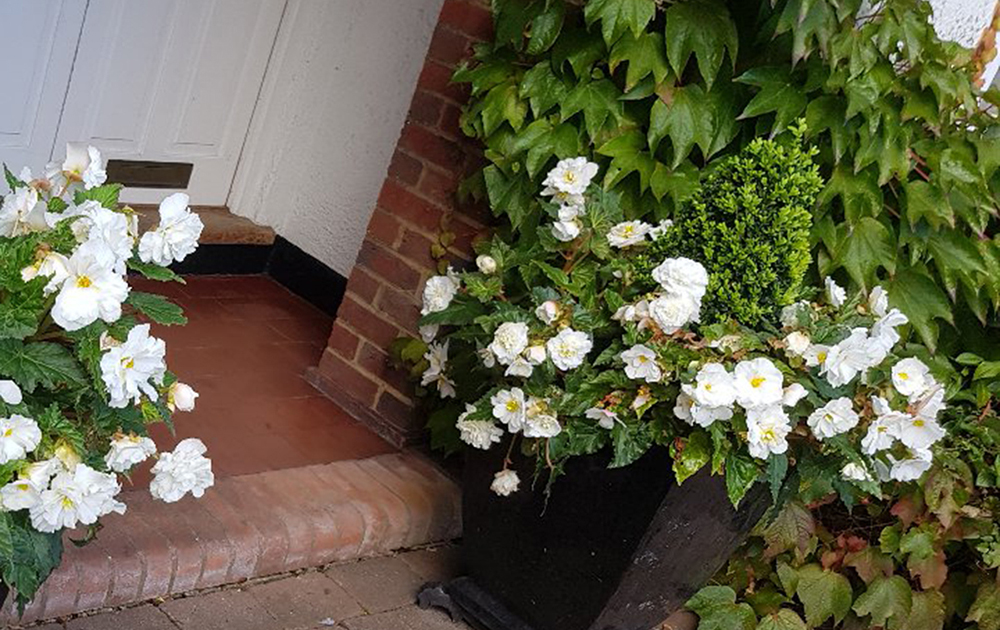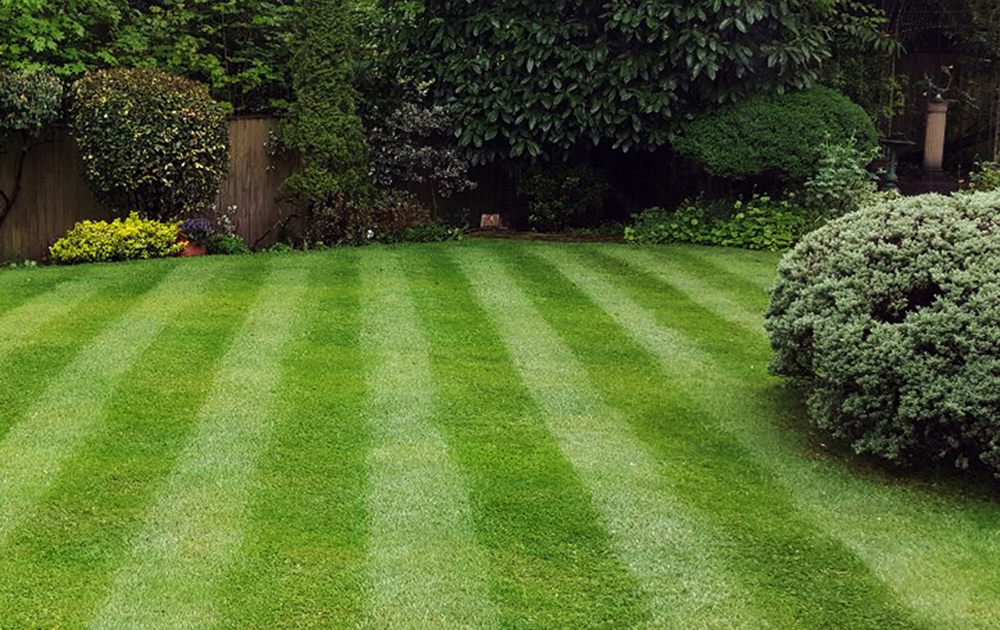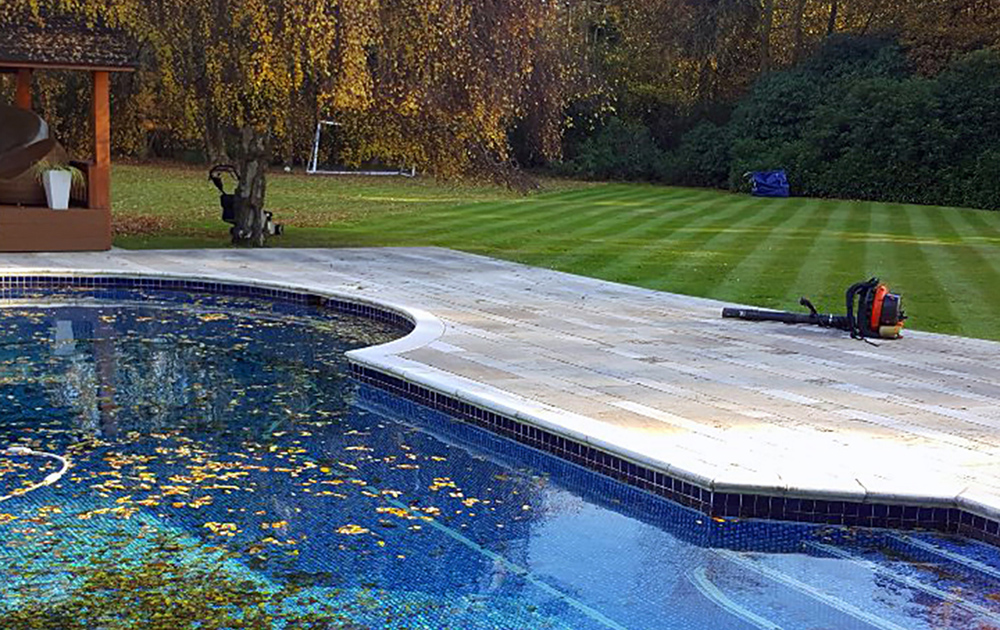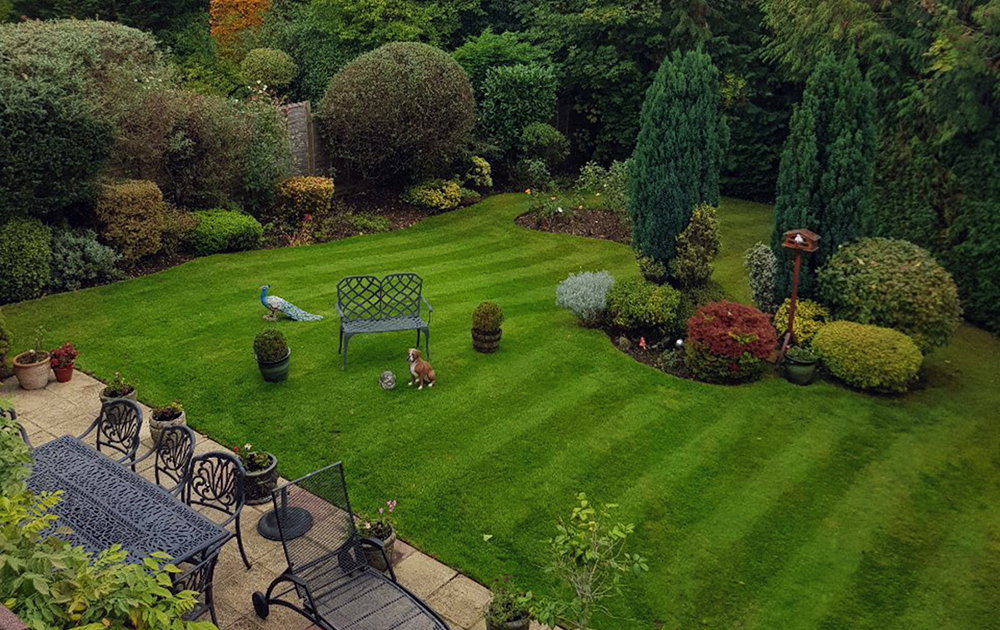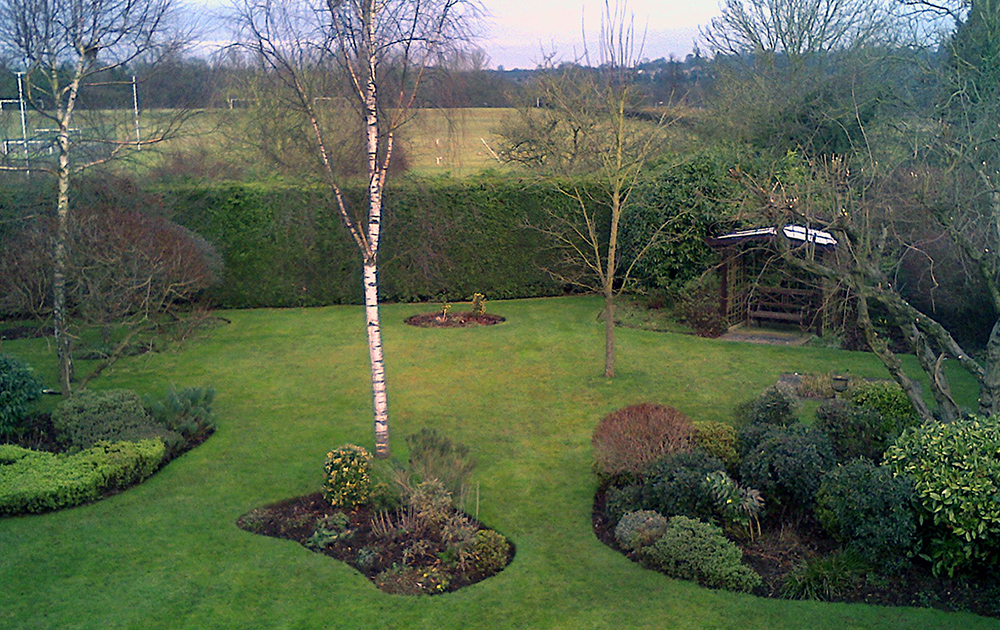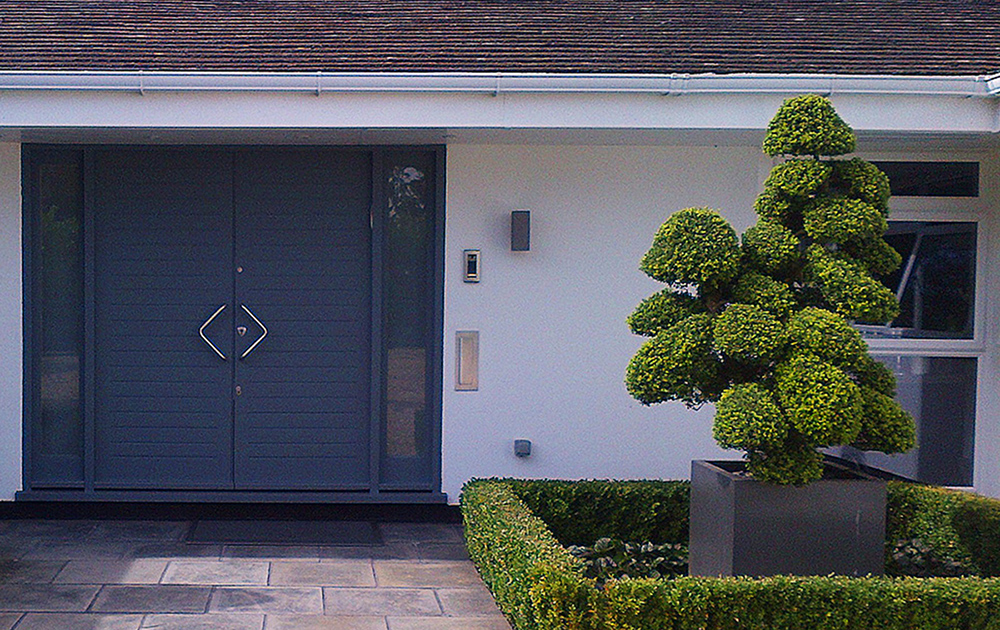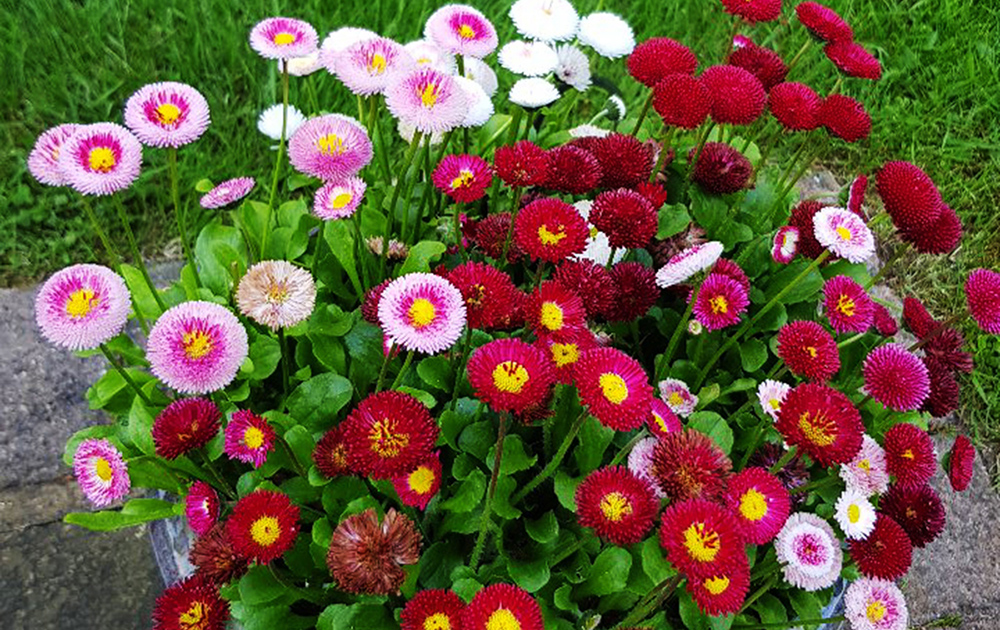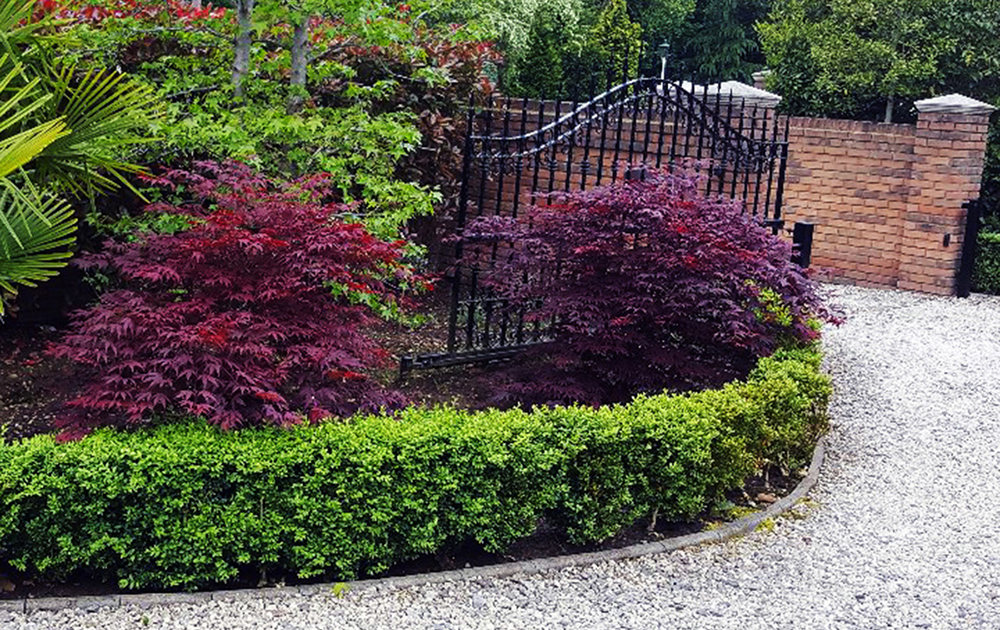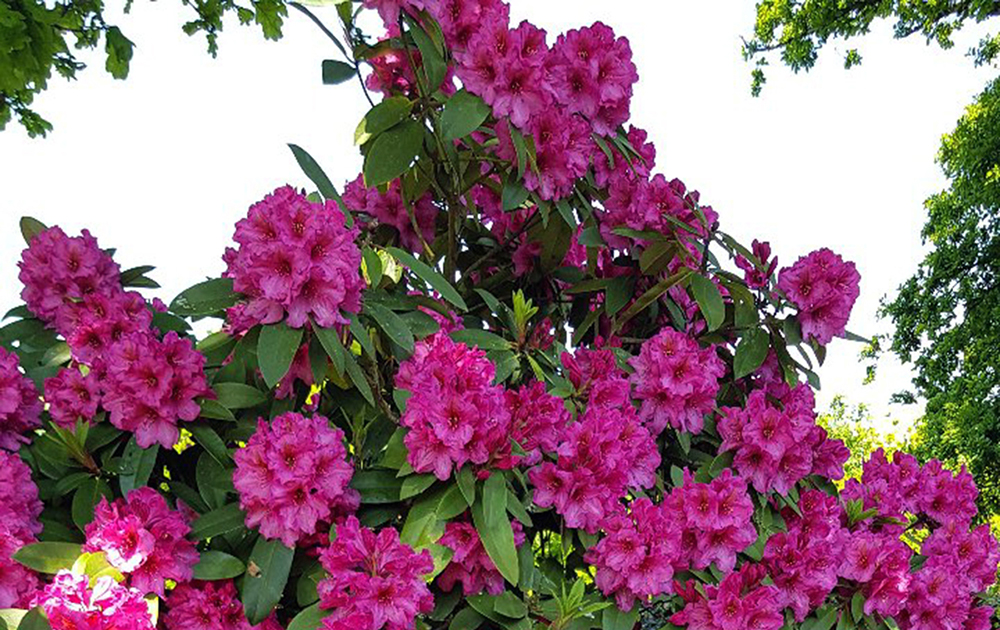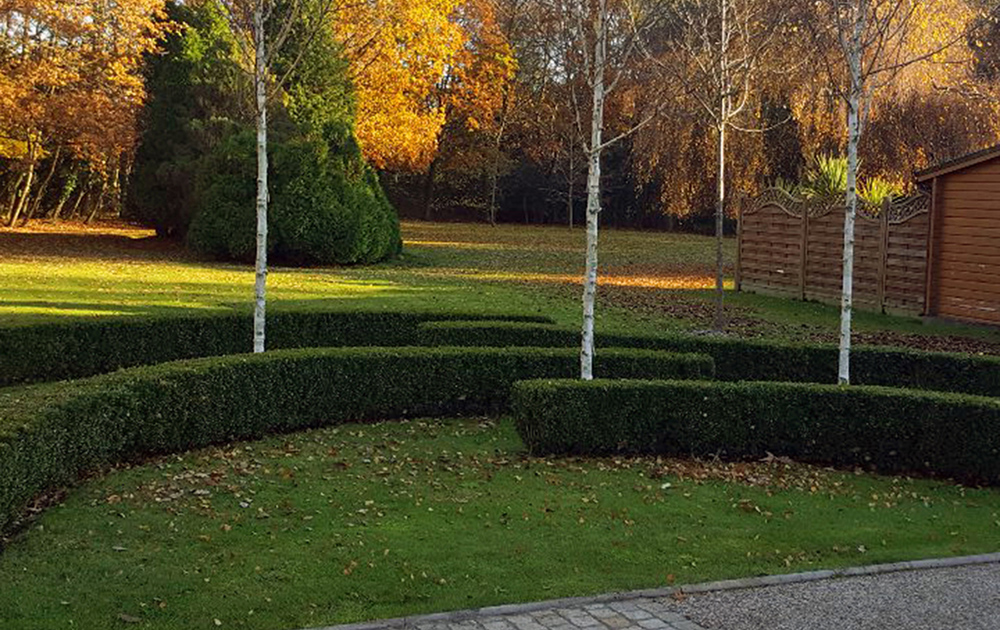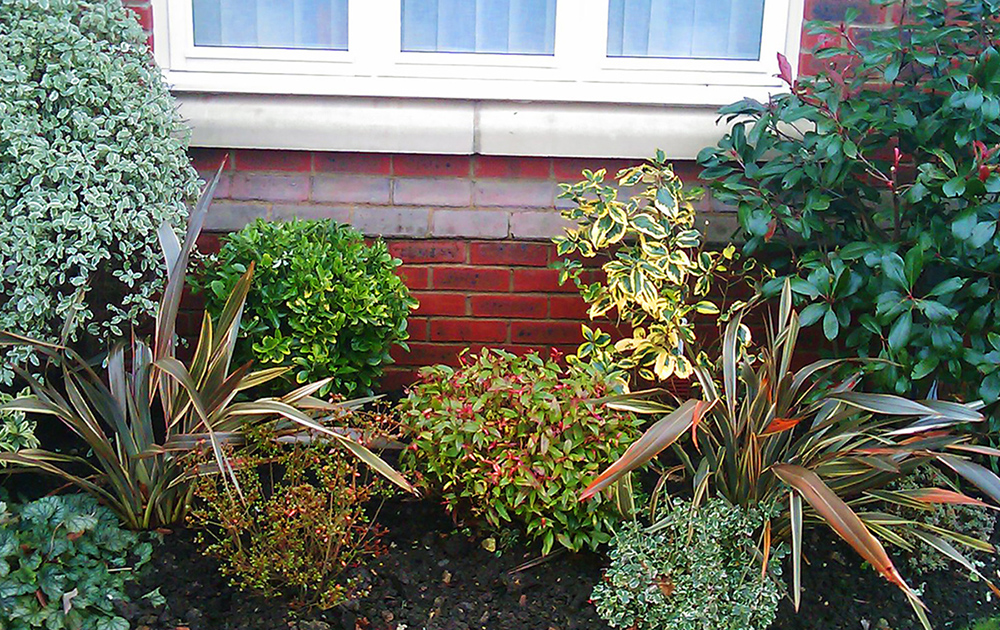 On top of the maintenance visits the company director regularly visits "our" gardens to make sure that all expectations are met.
We use the latest and most efficient tools and machinery, so we can complete the work with a minimum of inconvenience to our customers and at a very competitive price.
We care of our environment so wherever possible we use modern battery powered tools. Reducing our carbon foot print and noise pollution.
We can offer:
Pond Cleaning and maintenance ,Lawn care and mowing, Hedge cutting, Border/flower bed maintenance , Pruning fruit trees, Design planting schemes, Supply and planting of shrubs and trees, Supply and planting seasonal bedding plants, Weed control on all hard surfaces, Patio cleaning, Green waste removal,..and so much more For more details please contact us.
Watering is an important part of garden maintenance. What requires the client participation.
Without water none of the borders nor the lawn won't look its best or in some cases precious trees or shrubs can be lost lawn can suffer irreparable damage.
We know that standing in the middle of a garden with a smile on the face and hose in the hand can be relaxing.
Also, unfortunately it is a good way to waste water and yet plants still will not get enough water due to the disappearing smile from the face after 20 minutes of watering.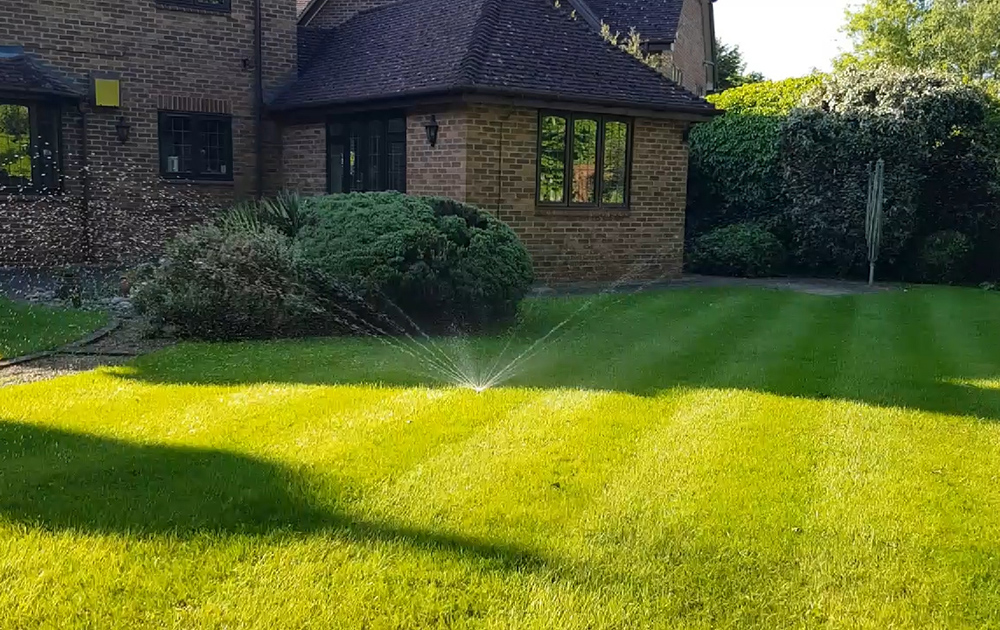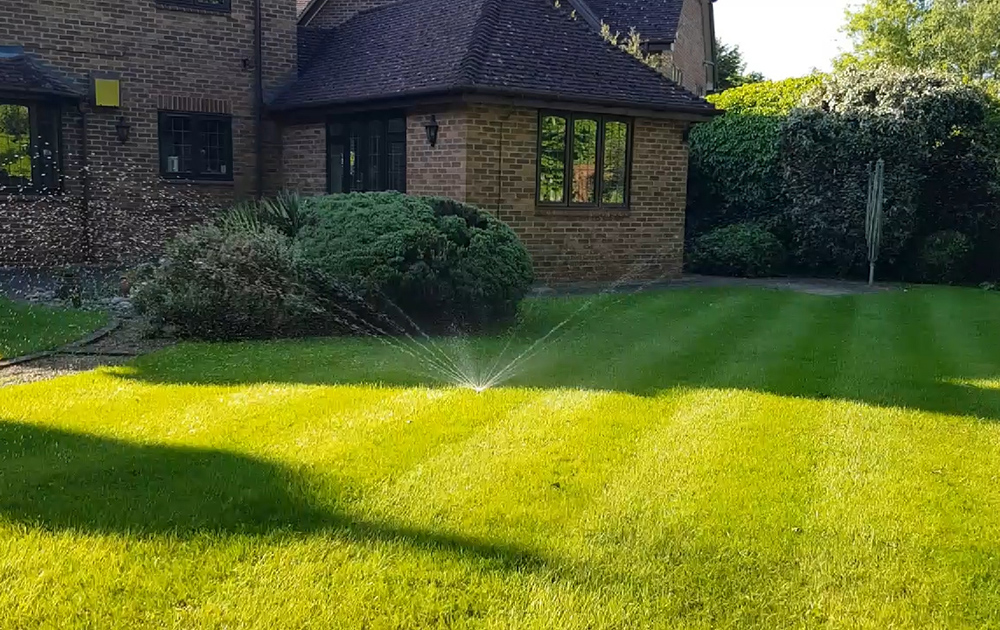 This is why we offer a garden irrigation service including installation and ongoing maintenance.
An automated irrigation system means aimed watering reducing the water consumption also the owner does not have to do anything. It is all automatic following a watering schedule. To keep that smile on the face and For more information please contact us.
We offer a yearly lawn treatment service includes Scarifying the lawn once a year and applying weedkiller, mosskiller and fertiliser During Spring Summer and Autumn.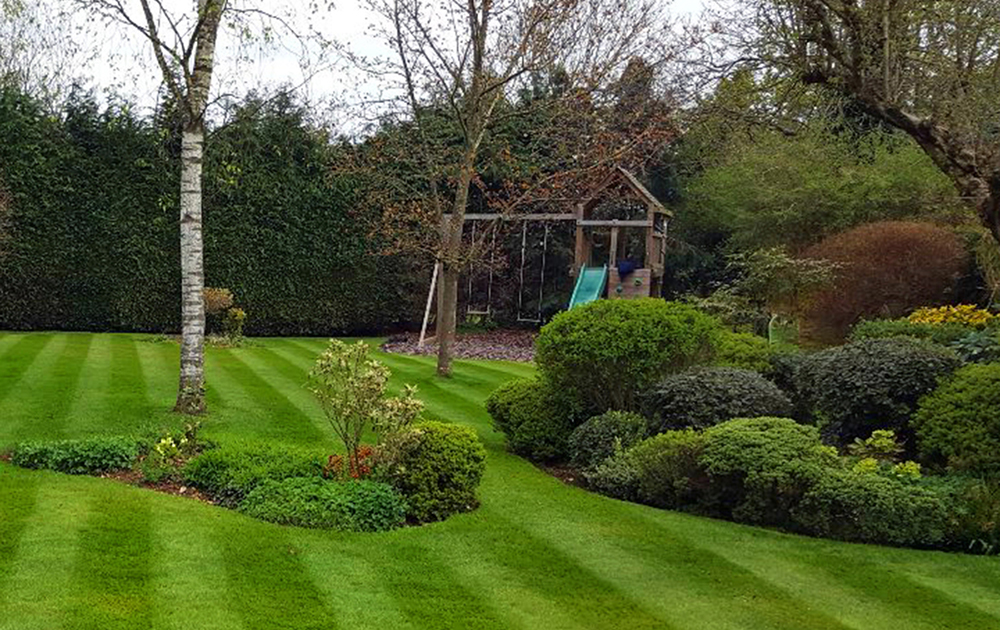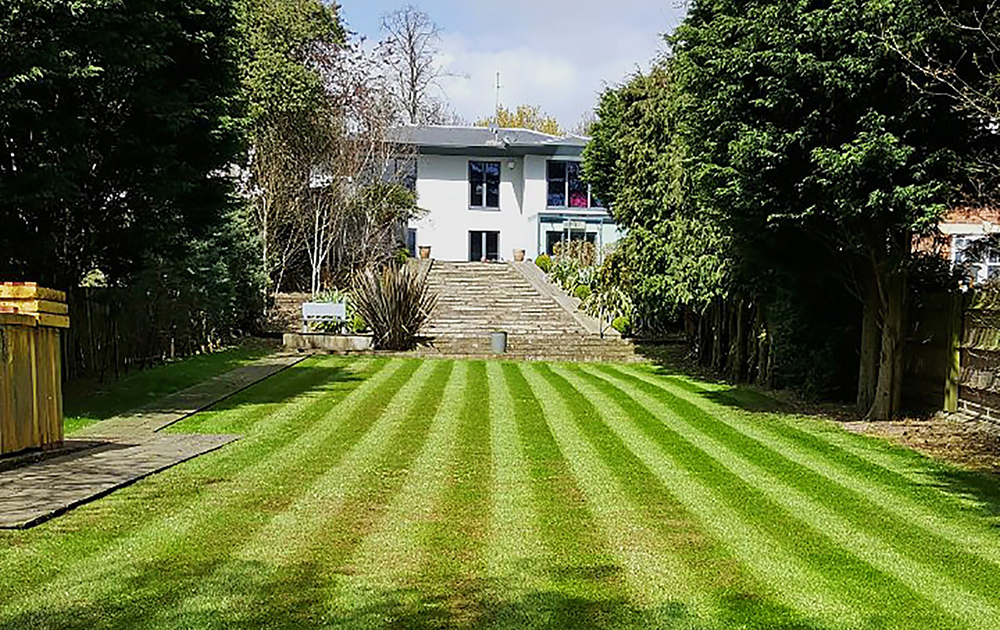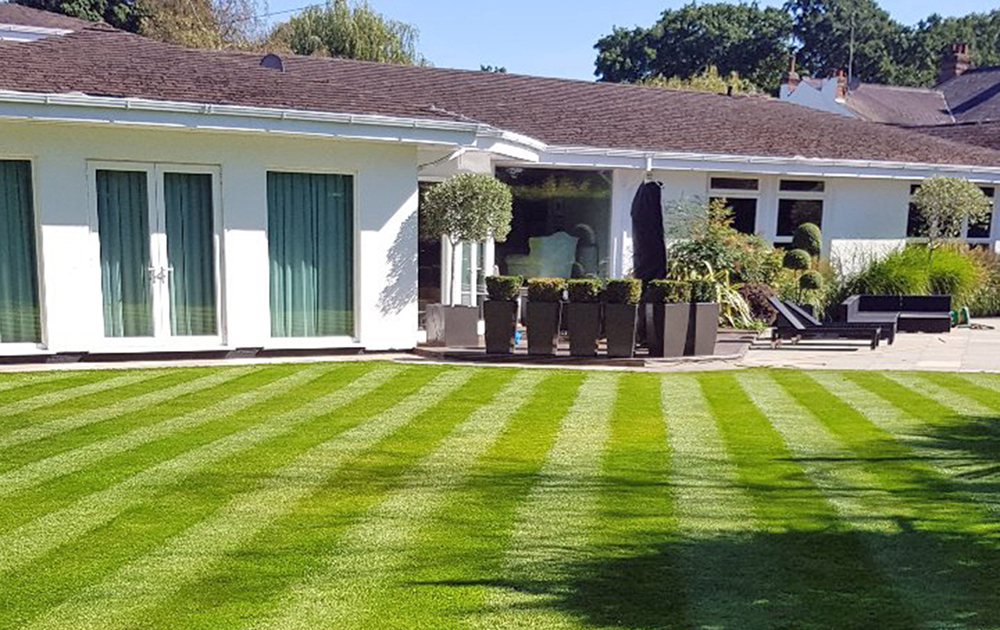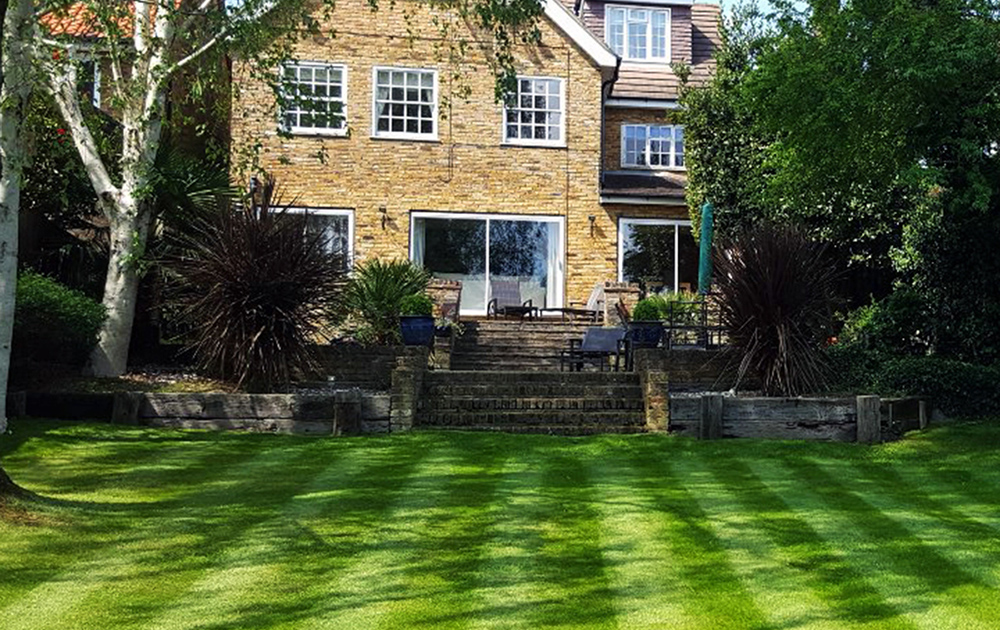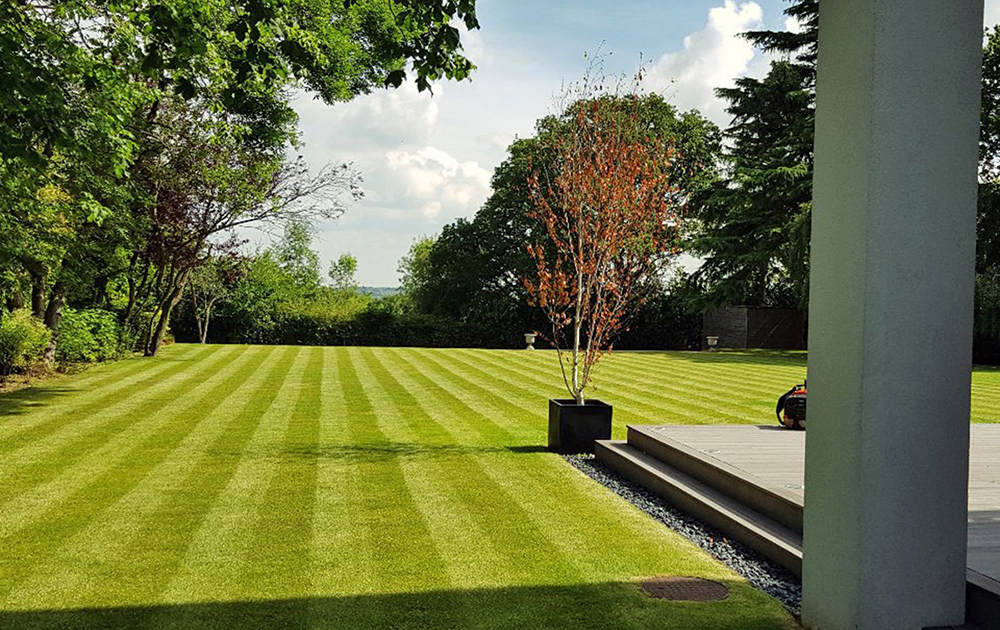 We have a wide range of clients in the commercial sector. We work on several different kind of properties directly or through Property Management Companies maintaining the grounds around blocks of flats, offices, car parks etc...
By employing professionally trained gardeners and using modern mostly battery powered gardening tools such as hedge trimmers, leaf blowers and grass trimmers we can offer a quality service with a competitive price.
Using battery powered tools wherever possible also means less air and noise pollution while working on ground around block of flats and offices.
For more information please contact us
To contact us today please leave your details and a short/long message regarding your enquiry and we will be in touch in the next 24hrs.
Existing customers can leave feedback in the "message" area after filling in contact details.
All feedback is important to us.